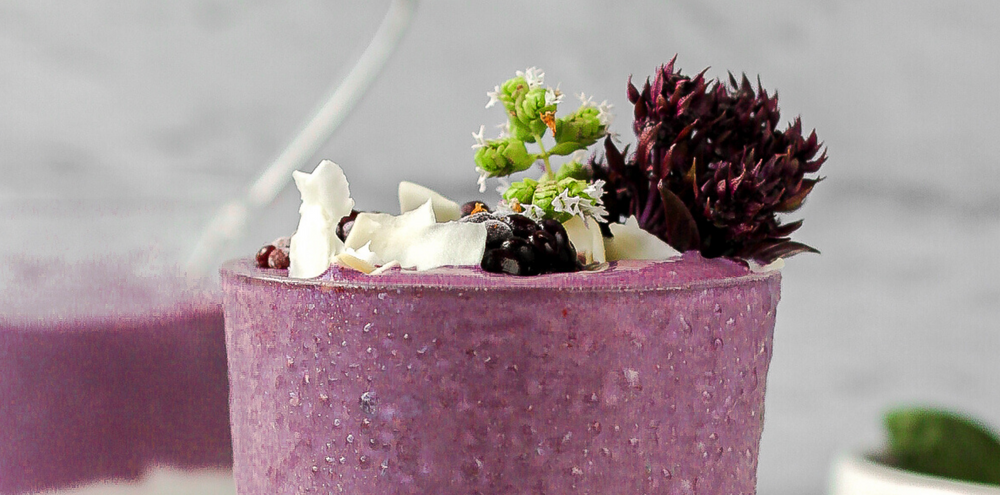 1 min read
Keto Matcha & Blackberry Smoothie
Craving a healthy refreshing drink minus the sugar. Try this yummy low-carb Matcha & Blackberry Smoothie to start your morning, or as a tasty post-workout snack!
Every berry-delicious sip of this keto smoothie is so satisfying, energizing, and packed with healthy fats to fuel your day!
THIS MATCHA SMOOTHIE IS:
Vegan

Keto friendly

A perfect snack for those hot days!
INGREDIENTS
For the smoothie
To serve
A few scoops of keto coconut yoghurt 
PREPARATION
In a blender, combine all the ingredients for the smoothie until you get a smooth texture. 
In a tall glass, add a few spoonfuls of yoghurt. Pour the smoothie over the yoghurt and decorate with frozen blackberries and coconut flakes. 
Going to whip up this delicious Keto Matcha Smoothie? Snap a pic and tag us @teanglematcha for a chance to be featured!
---