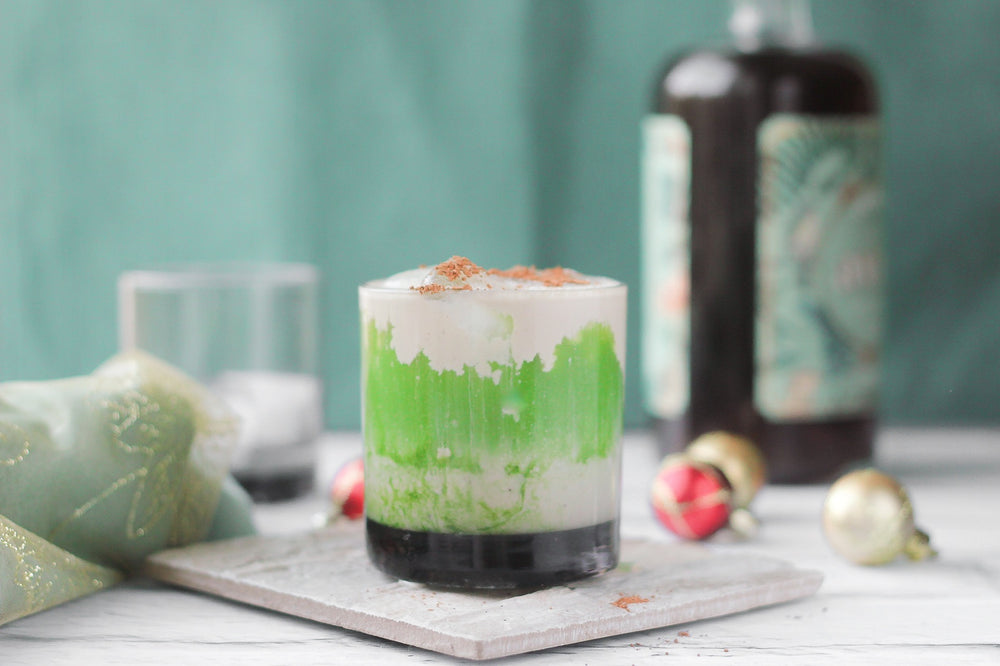 2 min read
Matcha Irish Cream Cold Brew
Have you ever wondered what it would be like to dive into the universe of a Snowman? It would probably be like sipping this Irish Cream Cold Brew Matcha. Creamy, enchanting, energizing, refreshing with a little something sweet to awaken your inner child
...add a little Amaretto and let the festivities begin (just make sure to invite Jack Frost, we hear he likes a good party!)
THIS MATCHA LATTE IS:
Refreshing

Energizing

Extra creamy & dreamy!
INGREDIENTS (1-2 lattes)
For the Irish cream
½ cup of cashews soaked in water overnight

½ cup of maple syrup

½ cup of water

1 cup of non-dairy milk

1 tsp of cocoa powder

1 tsp of vanilla

1 tsp of almond extract or amaretto
For the Matcha
PREPARATION
1. To make the creamer, add the cashews, maple syrup and water to a blender. Blend until smooth and creamy. Add the mixture to a small saucepan and cook on medium heat until it thickens. Remove from heat and add the non-dairy milk, cocoa powder, vanilla and almond extract. Keep in the fridge until ready to use.
2. To make the Irish cream matcha, mix the hot water and matcha until dissolved. Add into a glass filled with ice cubes. Top with the Irish cream cream and enjoy!
Snap a pic of your Matcha Irish Cream Cold Brew and tag us on Instagram @teanglematcha
---