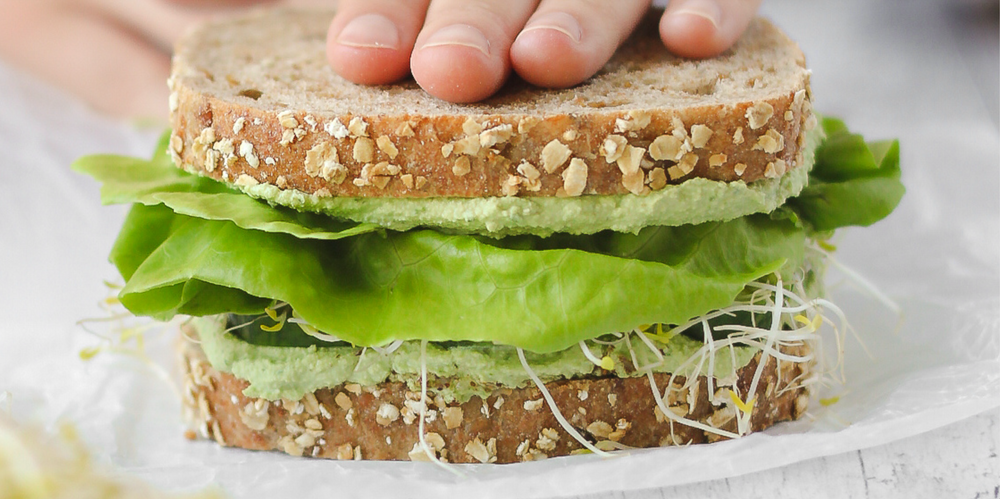 2 min read
Matcha Green Goddess Sandwich
Crusty on the outside, creamy on the inside, this Green Goddess Matcha Sandwich requires little effort and makes an oh so-delicious lunch.
The best part? Thanks to a little guy called L-theanine, this Matcha sandwich will help you beat that mid-afternoon slump.
(Warning: your co-workers might get jealous over the newfound spring in your step.)
THIS MATCHA SANDWICH IS:
Vegan
Filled with protein 
The afternoon energy you need!
INGREDIENTS
Matcha tofu spread:
1 block of firm or extra firm tofu
⅓ cup of vegan mayo or greek yoghurt
1 cup of fresh herbs (cilantro, dill, parsley, basil, tarragon, chives, etc.)
 ¼ cup lemon juice
 1 clove of garlic
 1 tbsp of nutritional yeast 
 Salt and pepper
For the sandwich:
2 slices of whole wheat bread 
¼ cup tofu spread
 A few slices of cucumber
 1 slice of vegan feta (optional) 
A few boston lettuce leaves
 ¼ of an avocado 
A handful of alfalfa
PREPARATION
Toast the two slices of bread. Spread a generous amount of the Matcha tofu spread on each slice of bread. 
Add the cucumber slices, feta, boston lettuce, avocado and alfalfa.
Take a photo of your Green Goddess Matcha Sandwich, share it on instagram and tag us @teanglematcha
---