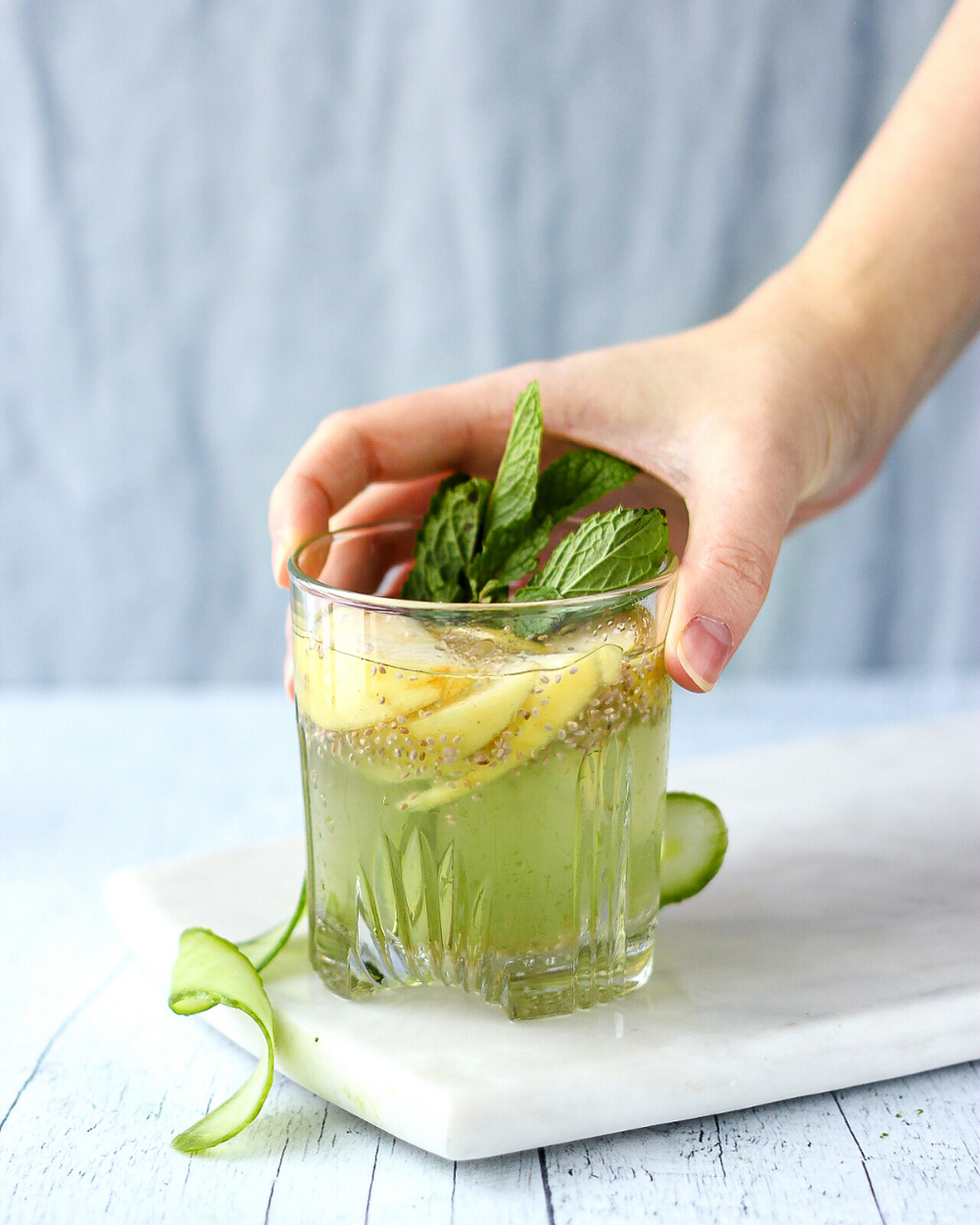 2 min read
Matcha Chia Detox Water
Matcha Chia Detox Water is trending - and for good reason! Man this stuff is yummy. And it is super good for you! 
​​This refreshing drink is about as healthy as it gets…packed with Matcha, Chia seeds, Lemon and Mint. 
So here is the breakdown of this delicious cup of blended health:
The Matcha helps cleanse your system, aids in digestion & gives you long-lasting energy. 
And you get the hunger fighting, energizing benefits of the tiny but mighty chia seeds. 
Lemon – There are SO many health benefits of lemons, we're not going to list them out here, but one of our faves is its ability to flush toxins out of your body.
So our point is….it really doesn't get much better than that, fam. 
Sip throughout the day for a happy belly!
THIS MATCHA WATER IS: 
Refreshing

Energizing

Great for your gut health
INGREDIENTS 
1 tbsp of chia seeds

2 cup of water

½-1 tsp of Teangle Ginger & Lemongrass Matcha

Slices of fruits and vegetables of choice (cucumber, lemon, lime, apple, fresh mint, etc!)
PREPERATION
In a bottle, combine water, matcha and fruits of choice. Shake and rest in the fridge for 30 minutes & voilà!
Take a photo of your Matcha Chia detox water and tag us @teanglematcha
---