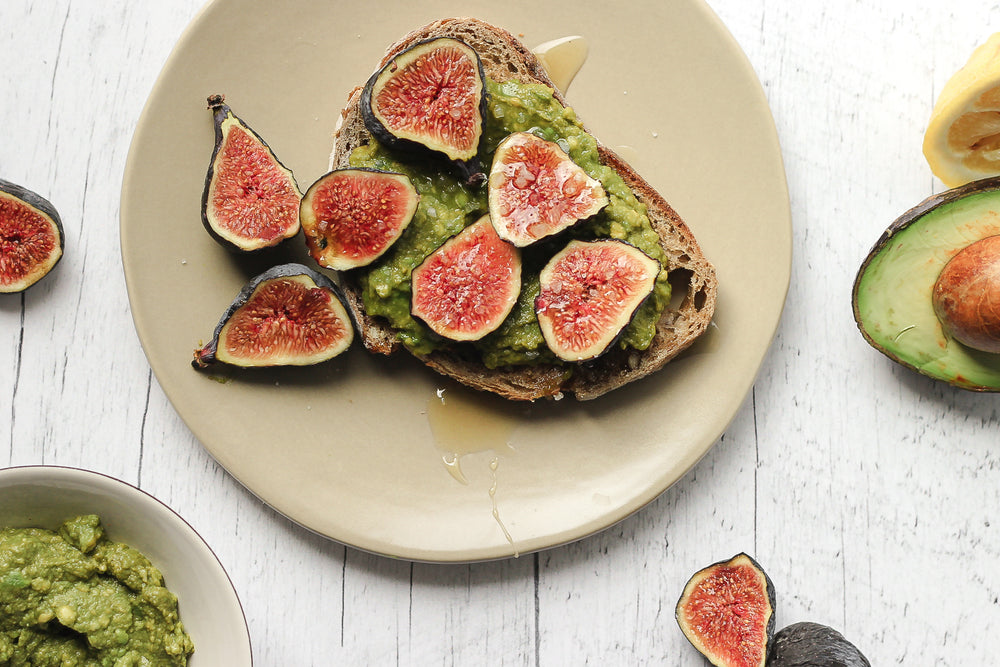 1 min read
Matcha & Avocado Toast
Oh my word! Matcha for breakfast...lunch...dinner (& snacks!)? Yes, please! Get ready to meet your new BFF with this delicious Matcha & Avocado Toast recipe!!
This crunchy-yet-creamy trio is yummy, easy and oh-so-energizing!!
What more could you ask for?

THESE MATCHA & AVO TOASTS ARE:
Crunchy

Creamy

SUPER energizing!!
INGREDIENTS
Toppings:
A few fresh or dried figs, sliced

A drizzle of honey or vegan honey
1 pinch of flaky salt
PRÉPARATION
In a bowl, combine the avocado, the lemon juice and the matcha. Mash with a fork. If you want an extra creamy avocado mash, you can also do this step with a hand blender.

Toast your slices of bread.

Spread the avocado mash on each slice of bread. Top with a few slices of figs, a drizzle of honey and a pinch of flaky salt.
*Gluten free options: Sweet potato toasts, gluten free sourdough bread or any kind of gluten free bread
Going to make this Matcha & Avocado Toast?! Take a picture, share it on Instagram and tag us @teanglematcha
---