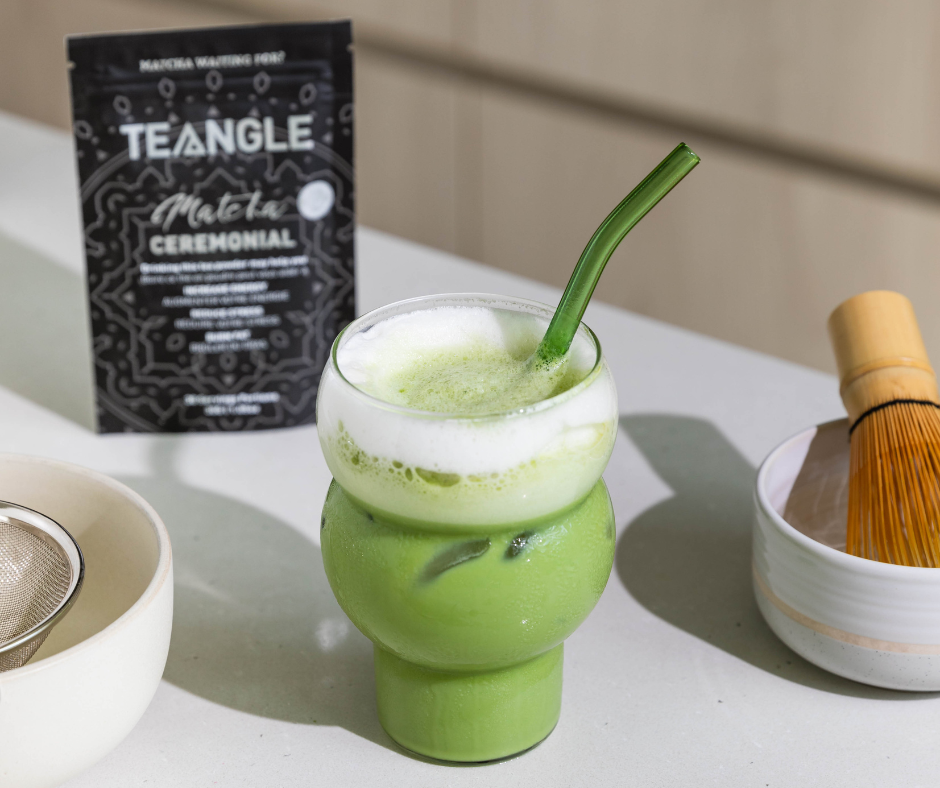 2 min read
How to Make the Best Tasting Iced Matcha Latte
Hey there matcha lovers! Today we're going to show you how to create a healthy and delicious iced matcha latte in the comfort of your own home! If you make this recipe, snap a pic, post it on Instagram, and tag us at @teanglematcha 📸.
IN THIS POST: EVERYTHING YOU NEED FOR A DELICIOUS ICED MATCHA LATTE
1 1/2 teaspoons of Teangle Ceremonial Matcha
2 tablespoons of hot water
A bamboo whisk or Teangle Milk Frother
A matcha sifter (you can grab one on amazon)
3/4 cup of plant based milk (we used coconut milk)
2 teaspoons of organic honey (optional)
Ice, lots of it!
INSTRUCTIONS: 
First, grab your favorite glass and fill it with ice cubes. This will give your latte that satisfying chill.
Next up, you'll need some milk. You can use any milk of your choice – dairy or plant-based – whichever suits your preference.
Froth the milk until it's nice and creamy. This step is essential to achieve that classic latte texture.
Sift 1-2 teaspoons of your ceremonial matcha as this helps to break up any clumps.
Pour in a small amount of hot water – not boiling, but around 175°F (80°C) – and whisk it vigorously until it forms a smooth and vibrant green paste.
To add a touch of sweetness, drizzle in some honey or your preferred sweetener. Adjust it according to your taste.
And there you have it – a perfectly crafted Iced Matcha Latte that's as delightful to look at as it is to sip.
---