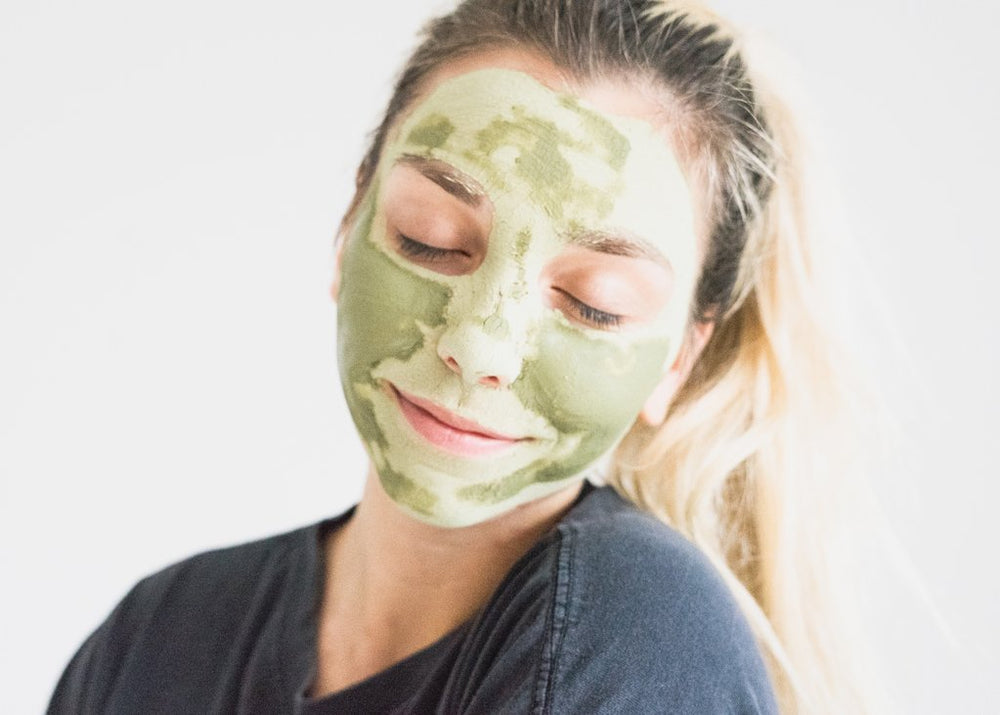 3 min read
Matcha Body Scrub and Mask For Healthy Glowing Skin
Teangle Matcha is not just AMAZINGLY healthy for drinking or eating, its benefits work just as well if you apply it on your skin ! It acts as a detoxifying agent by ensuring the elimination of excess sebum, traces of pollution, makeup residues etc. It also contains catechin, a natural antioxidant that keeps the skin silky and supple and helps prevent aging.
After trying this recipe make sure to snap a pic, post it on Instagram, and tag us at @teanglematcha 
BENEFITS
The cane sugar in the body scrub will help remove dry skin and dead skin and the coconut oil will nourish your skin's moisture barrier. The mint essential oil adds a fresh smell, but also helps with stress headaches.
For the mask, the choice of clay is important !
Green clay: for oily skin and acne prone skin
White clay: for all skin types
Pink clay: for sensitive and dehydrated skin
Jojoba oil adds to the anti-aging power of matcha and the aloe vera, known for its calming and regenerating properties, tightens pores and leaves no greasy finish on the skin.
1, 2, 3 RELAX! 
TREAT YOURSELF 
 1- Light candles
2- Inhale, exhale (repeat as often as necessary)
3- Jump in a hot shower
4- Take your new body scrub and apply it generously on your body by making small circular motions
5- Rinse thoroughly
6- Run a hot bath or bundle yourself up in a warm bathrobe
7- Apply your new mask
8- Wait 15 minutes
9- Rinse
10- Most importantly, RELAX
OUR MATCHA BODY SCRUB AND MASK ARE:
Naturally vegan & gluten-free

Refined sugar-free

Made from organic ingredients
BODY SCRUB INGREDIENTS:
1/4 cup of cane sugar

2 tbsp of Teangle Cooking Matcha 

3 tbsp of coconut oil 

2 to 4 drops of mint essential oil
MASK INGREDIENTS:
Pour the quantity of clay you think you will need in a small bowl 

Add 1 tbsp of matcha 

Add approximately 2 tbsp of aloe vera

Add 2 tbsp of jojoba oil (or pour until the mixture is smooth)
---