Teangle Chai Matcha
564 Reviews
Based on 564 reviews
Our best-selling matcha in 3 delicious flavors.
Flavour:
ADD TO CART - &nbsp
$22.95
Frequently Bought Together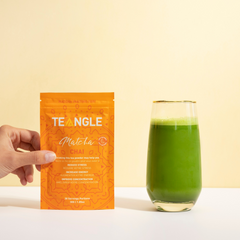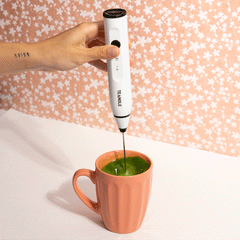 milk frother
Make delicious, extra creamy matcha.
matcha spoon
The perfect companion to your matcha regime.
ADD BUNDLE TO CART - &nbsp
$53.93
"As a kindergarten teacher, I used to always be tired after lunch and now I don't feel like taking a nap with my little friends anymore. Plus it's super easy & quick to prepare" - Josée L.
No jitters or anxiety, just hours of crash-free energy
Real organic ingredients - no fake stuff
Ready in seconds
Each bag contains 30 servings of all organic : Japanese Ceremonial Matcha, Cinnamon, Ginger, Cardamom, Nutmeg & Stevia.
Each serving contains
0.5g Carbs
~30mg caffeine
~3 Calories
Free standard shipping in North-America on orders over $60
30 day money back guarantee, enjoy our best selling Matcha risk-free!