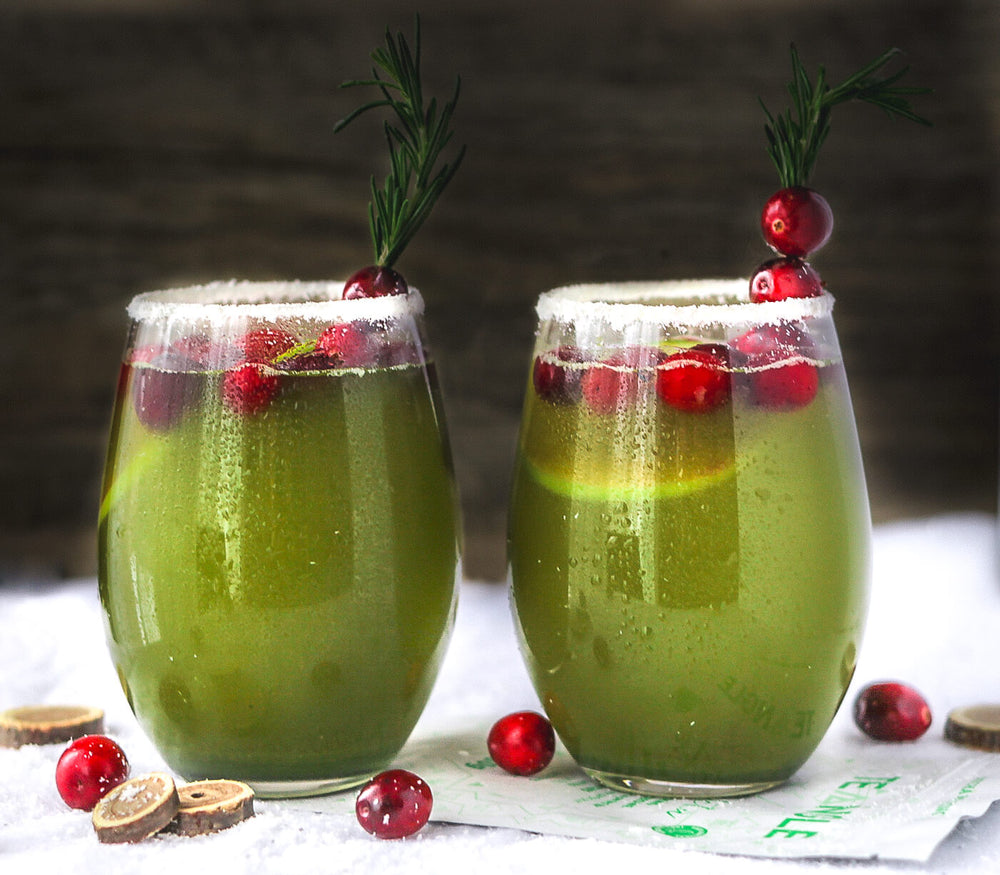 2 min read
Matcha Sangria
2020 is coming to an end (hallelujah!), now that's something to celebrate!!
We've found the best way to do it with a homemade Matcha Sangria Recipe. A festive, refreshing and fruity cocktail that will give you the little green kick you need to stay awake past 12:01. 
Trust us, you won't be missing you bartender this year!!
THIS MATCHA SANGRIA IS: 
Vegan

Without gluten

Fruity
Gives 4 glasses!
FOR THE MATCHA SANGRIA
INGREDIENTS 
375 ml of white wine **

1 cup of apple juice 

1 tsp. of Teangle ceremonial Matcha

1 green apple

1 green pear

1 lime

½ cup of cranberries cut in half

¾ cup of ginger ale 

Frozen cranberries

To decorate: A few sprigs of rosemary, fresh cranberries, coconut flakes and maple syrup.
INSTRUCTIONS 
In a large pitcher, combine all ingredients except ginger ale. Leave to infuse in the fridge for at least one hour.

Just before serving, add ginger ale and frozen cranberries to keep the sangria cold.

To decorate glasses, pour a little maple syrup into a small plate. Cover a second plate with coconut flakes. Dip the rim of each glass in the maple syrup and then in the coconut flakes. Fill each glass with sangria and garnish with a sprig of rosemary.
** For a perfect sangria, choose a fruity white wine with pear, apple and/or citrus notes.  A Pinot Grigio is perfect for this recipe.
Going to make this Matcha Sangria?! Take a picture, share it on Instagram and tag us @teanglematcha
---