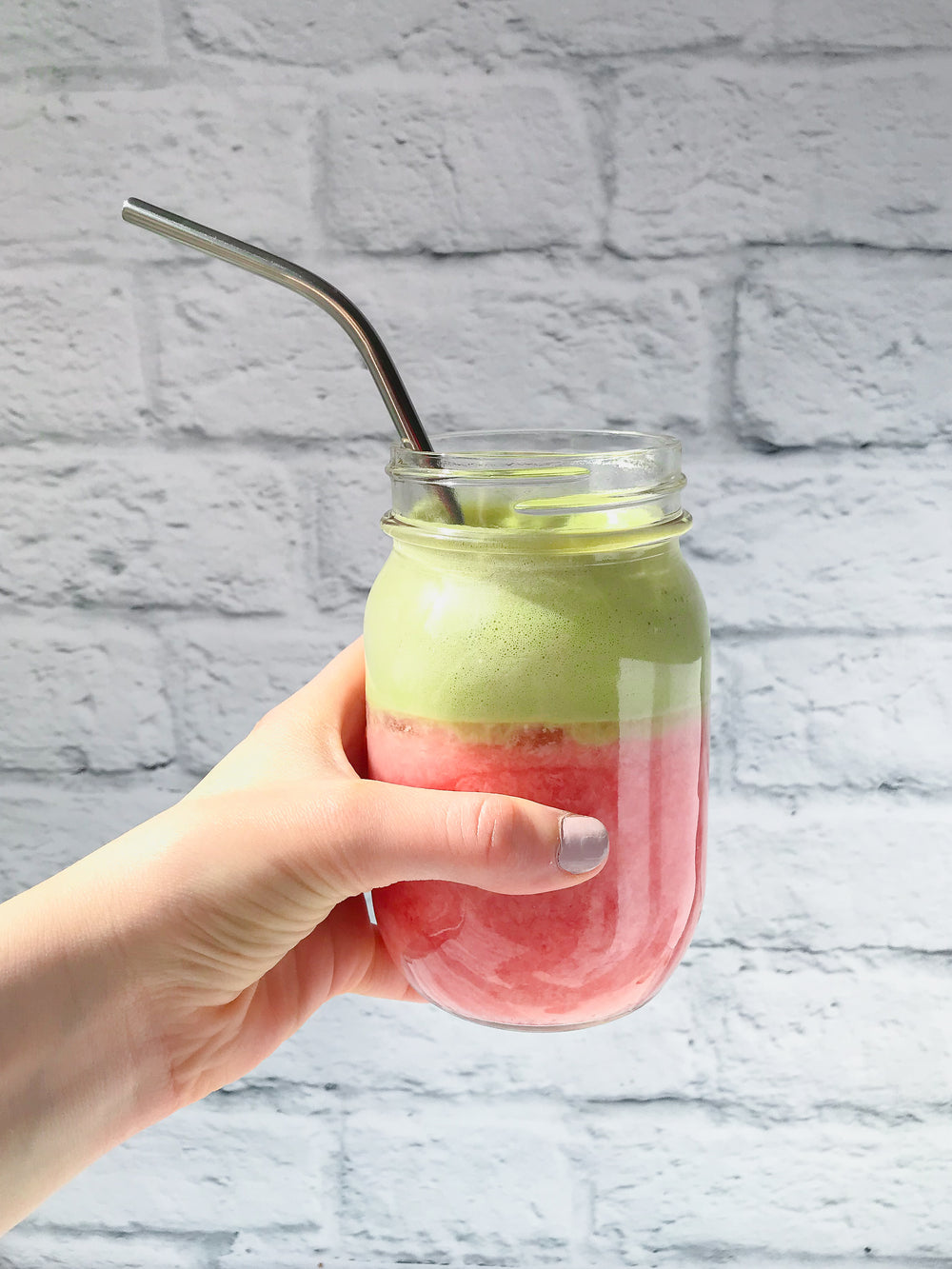 2 min read
The PINK Matcha Latte
Meet the latte that's almost too pretty to drink. YAAAS! This gorgeous green-to-pink ombre delight will jazz up your Instagram feed (and taste buds) to the nines!
Just one sip of this Pink Matcha Drink and you're transported to another world - a fantastical, flavorful & colorful universe where everything is possible!
Ready to seize the day (or the night!)?

THIS PINK MATCHA LATTE IS:
INGREDIENTS
For the pink drink:
1 hibiscus or acai tea bag
⅓ cups of hot water
A few fresh or frozen strawberries (4-5)
Ice
⅓ cups of white grape or white cranberry juice
⅔ cups of sweet coconut milk
For the Matcha mousse:
¼ cups of plant based milk
½ tsp of Teangle Matcha
1 tsp of vanilla extract
Sweetener to taste (maple syrup, stevia…)
INSTRUCTIONS
Infuse the tea in hot water for 5 minutes
During this time, squash the strawberries in a mason jar until you get a purée texture.
Add ice to fill the mason jar halfway.
Pour the hot tea over the ice cubes and mix to cool down.
Add the juice and coconut milk and stir.
To prepare the Matcha mousse, mix all of the ingredients using a Milk frother.
Pour the Matcha mousse over the pink beverage and add a straw to top it off!
Going to make this PINK Matcha latte?! Take a picture, share it on Instagram and tag us @teanglematcha
---