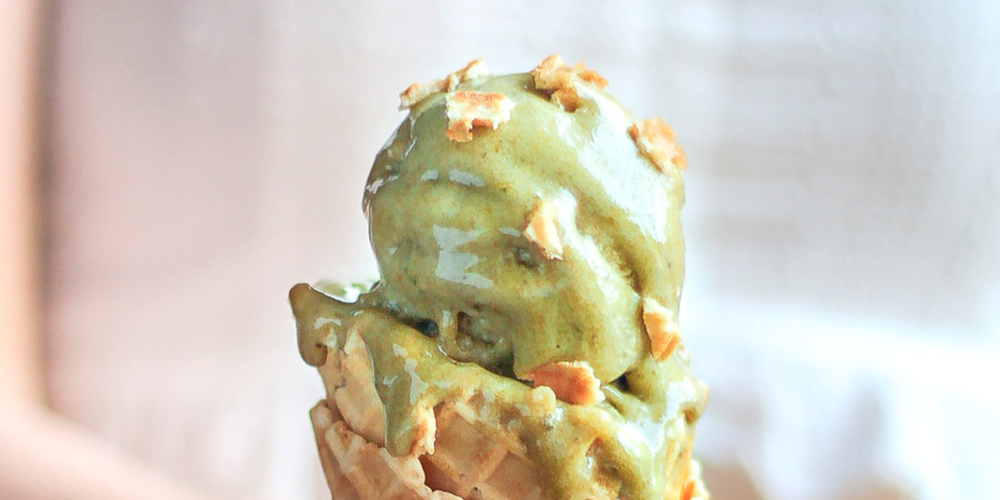 1 min read
Matcha Nice Cream
"I'll have a BIG scoop of antioxidants please"
If you've never tried Matcha ice cream before, you've seriously been missing out! This creamy & sweet treat is perfect for cooling off on a hot day!
Best of all? This energy boosting goodness is so healthy, that you can totally have ice cream for breakfast now.
Your welcome ;)
THIS MATCHA ICE CREAM IS:
Vegan

So easy to make!

Extra creamy, extra dreamy! 
INGREDIENTS
PREPARATION
In a high power blender, add all ingredients. Blend until smooth, scraping the sides of the blender as needed.

Transfer the matcha nice-cream in a container and freeze for at least 30 minutes.

Serve in an ice cream cone.
* For extra delicious ice cream, choose extra ripe bananas.
Take a photo of your Matcha ice cream and share it on Instagram @teanglematcha
---