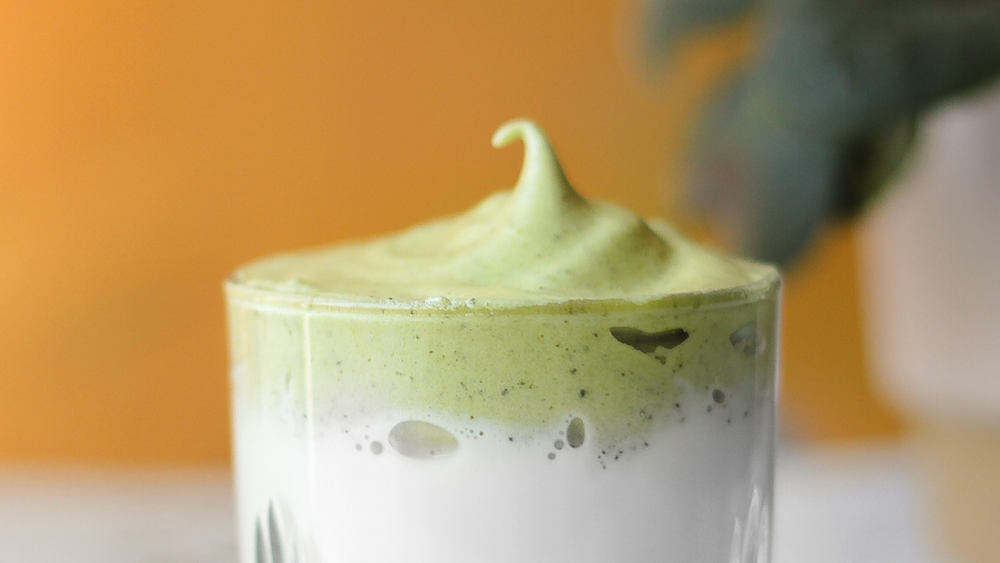 2 min read
Matcha Dalgona
Ready to sip the creamiest Matcha latte of your life?
If you haven't been hiding under a rock this last year, you've probably seen it on Instagram or Tiktok: this creamy two-toned Matcha drink has literally taken the internet by storm! And for good reason - it's delicious!
Ever wonder what sunshine in the clouds tastes like? You're at the right place *wink!
Sipping this Matcha Dalgona is like swallowing sweet tiny fluffy clouds that just melt in your mouth.
Think: matcha latte, but extra creamy and extra dreamy.
Helloooooooooo cloud nine!

THIS MATCHA DALGONA IS:
Extra creamy & EXTRA dreamy!
FOR 1 DALGONA:
INGREDIENTS
3 tbsp of aquafaba or vegan whipping cream
1 tbsp of maple syrup or sweetener of choice
1 tsp of Teangle Matcha of choice
A pinch of salt
1 cup non-dairy milk
INSTRUCTION
With a whisk or a stand mixer, beat the aquafaba or whipping cream until light and fluffy.
Add the sweetener to the aquafaba meringue or vegan whipped cream. Whisk until it forms soft peaks.
Add matcha and salt and whisk to combine.
In a glass, pour the non-dairy milk. Top with the matcha mixture and enjoy.
Going to make this Matcha Dalgona at home?! Take a picture, share it on Instagram and tag us @teanglematcha
---