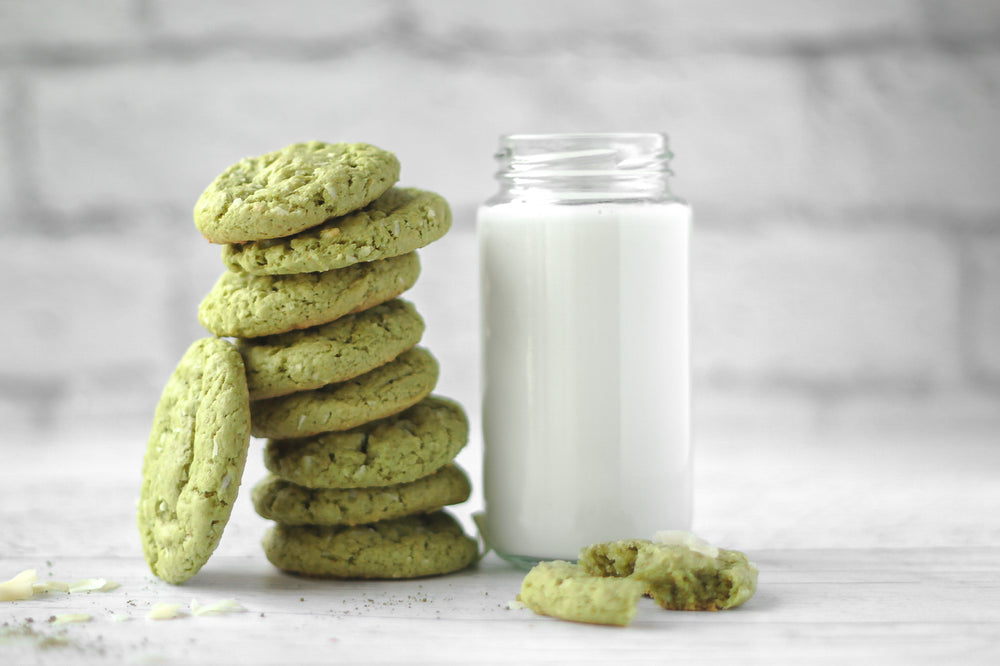 2 min read
Matcha Cookies
Roll up your sleeves, warm up your oven, and get ready for THE best cookie(SSSSSS) of your life. For real! 
These Matcha cookies are chewy, moist and packed with antioxidants that will give you a green spring in your step. Happy grasshopper mode activated!
Warning!!! You might find yourself turning into the cookie monster. 
Om nom nom!
THESE MATCHA COOKIES ARE:
Vegan

Gluten-Free

A healthy sweet treat!
INGREDIENTS
¼ cup of softened vegetable butter
¼ cup of sugar
¼ cup of brown sugar
1 c. tsp of vanilla extract
2 c. tbsp of plant based milk
1 cup of all purpose flour (with or without gluten)
½ cup of coconut flakes
2 tsp of Teangle ceremonial matcha
1 tsp of baking powder 
1 pinch of salt
PREPARATION
Preheat the oven at 350 degrees.
In a big bowl, cream the butter, sugar, brown sugar for 1-2 minutes using a hand mixer. 
Add vanilla and plant-based milk, and mix until you have a smooth mixture. Add in all the other ingredients and mix.
Using a 15 mL spoon, make small balls of dough. Transfer them on a cooking plate, leaving enough space for the cookies to take shape when heated. You can also choose to freeze cookies if you want to make them later! 
Bake for 10-12 minutes in the oven or until golden. Let cool for about 15 minutes before eating...them ALL!!! 
**Coconut flakes are optional and can be replaced by dark chocolat, nuts, blueberries...
Take a photo of your Matcha Cookies, share it and tag us @teanglematcha
---