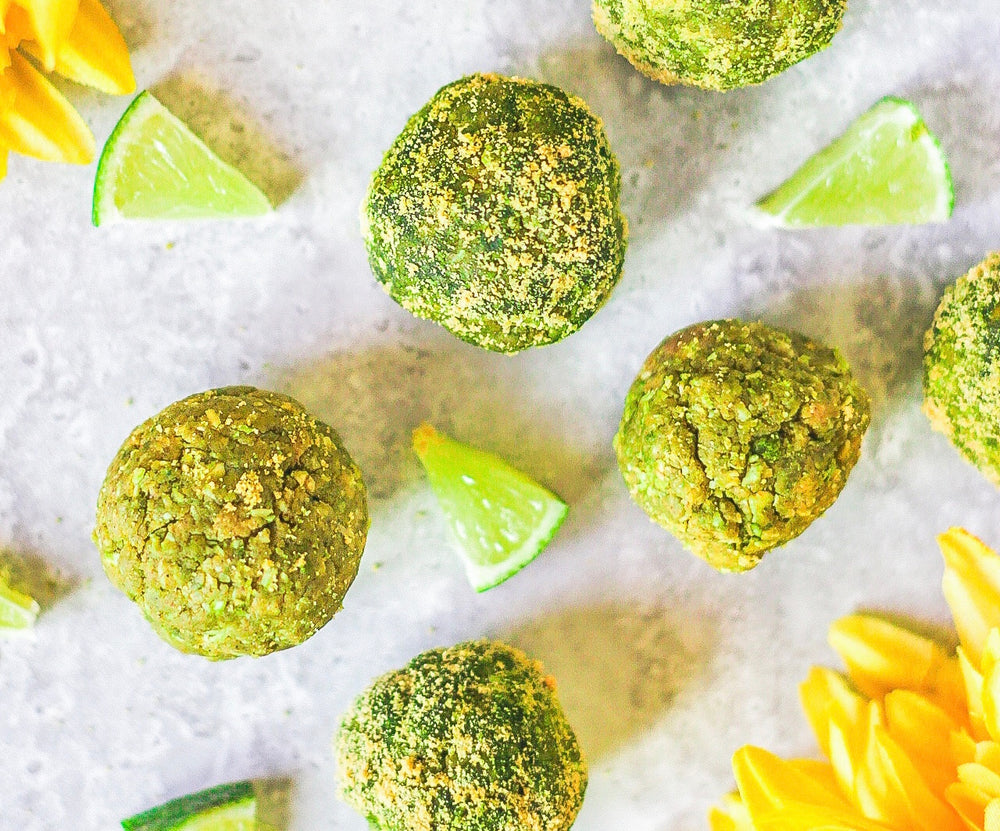 1 min read
How to Make Matcha Key Lime Energy Balls
These Matcha Key lime energy balls pack a powerful punch !! 
Don't be fooled by their size, these little guys will have you GO-GO-going from sun up till sun down !
 For all those key lime pie lovers, you will LOVE this bite-sized healthy version. 
Naturally sweetened and full of fibre these no-bake energy balls will keep you energised naturally. 
Gotta love them balls..energy balls !

THESE MATCHA KEY LIME ENERGY BALLS ARE : 
Vegan

Gluten-free 

Naturally sweet

Give you a boost of energy! 
INGREDIENTS (12 ENERGY BALLS)
½ cup nuts (almonds, pecans…)

½ cup pitted dates

1 cup oats *gluten free if needed

2 c spoon of Teangle Matcha

Zest of a lime

Zest of half of a lemon

Juice of a lime

2 teaspoon vanilla extract

¼ teaspoon salt

Gluten free-vegan Graham crackers crumbs
INSTRUCTIONS :  
In a food processor, combine all ingredients. Pulse until the dough forms a ball around the blade.If needed, add a little non-dairy milk. 

With a 15 mL portion scoop, form 12 bite size balls. 

Roll in Graham crackers crumbs or hemp seed.
Take a picture, share it on Instagram and tag us @teanglematcha
---